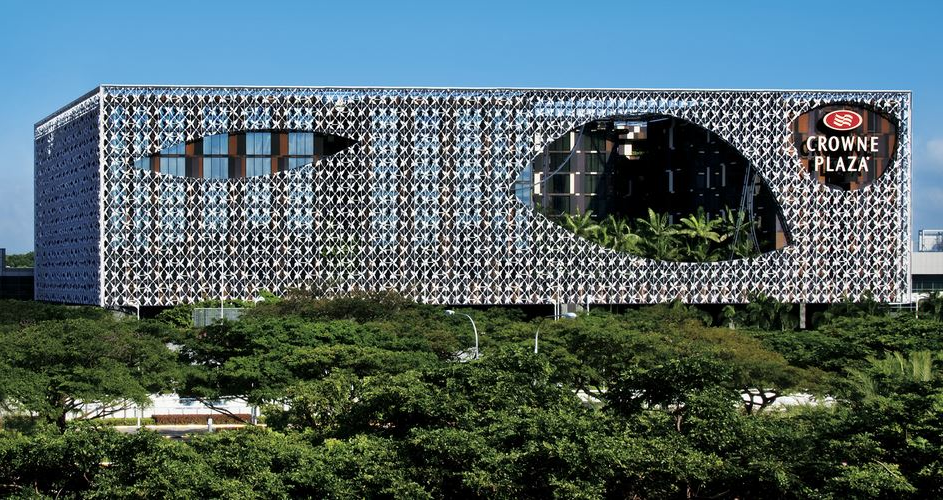 Crowne Hotel Extension
Opened in August 2016, the Crowne Plaza Changi Airport hotel extension (CPEX) is the first hotel in Singapore to use fully pre-fabricated room modules
(Pre-fabricated Pre-finished Volumetric Construction – PPVC). It is designed, manufactured and installed within a timespan of 17 months. The building
installation process itself only took 26 days, which significantly reduced construction time.
The 10-storey building features 243 additional guest rooms over 10,000 square metre of gross floor area.
Services used in this project